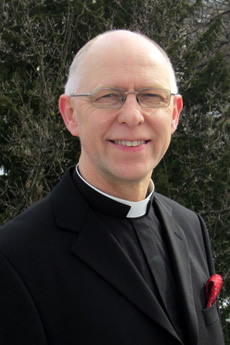 A Safer Church?
Dear Friends,

There has been much in the media recently about Safeguarding in the church or, perhaps especially, the lack of it, noted in some high profile cases of abuse. Failure to deal with abuse appropriately has caused not only embarrassment and damage to the Church's reputation nationally, but more importantly and significantly, has prolonged and exacerbated the suffering of victims and survivors, many of whom have already endured unimaginable distress and long lasting damage and, in some cases, also their families.

Although there is still room for improvement, the Church nationally has made huge strides in improving Safeguarding standards: better recruitment checks; new, enforced policies; awareness and training in the parishes; and dealing swiftly and more appropriately when things go wrong. Although I believe Safeguarding is central to 'being church' this may not always be fully understood or appreciated by all.

Why is Safeguarding important?

Isn't Safeguarding an 'extra' to 'being church', to be fitted in after more important spiritual and practical matters? Isn't Safeguarding something we can leave to the Vicar and Parish Safeguarding Officer and leaders of children's activities? But please consider the following statements, first from Jesus himself:

| | |
| --- | --- |
| | The thief comes only to steal and kill and destroy. I came that they may have life, and have it abundantly (John 10.10) |

So it should come as no surprise to read:

| | |
| --- | --- |
| | Safeguarding is fundamentally about human wellbeing, physical, emotional, sexual and spiritual. Safeguarding is everyone's responsibility. It is at the heart of the church's mission to promote human flourishing and life in all its fullness. It is at the heart of the gospel message because we are all God's people loved by God. The church should be a place for the whole community which provides a safe space in which all those who are created by God with all of our human frailties and vulnerabilities are loved and welcomed.1 |

So Safeguarding is not an optional 'bolt on; but lies at the heart of the church's mission. So Safeguarding is everyone's responsibility.

What should be our own approach to Safeguarding?
It is quite understandable to lob Safeguarding into the same basket as GDPR, Health and Safety, Risk Assessments – innovations and initiatives emanating from 'on high' which Vicars and Church Officers normally have to grapple with. But I believe this view is fundamentally mistaken. We need to view Safeguarding as not 'top down' but a 'bottom up' activity.

In July I was particularly struck by a speech In General Synod made by a vicar from the Suffolk coast. He said:

| | |
| --- | --- |
| | "Earlier this week a friend sent this tweet: 'Church, we have got to stop introducing Safeguarding Training with comments like, "Sorry, I'm afraid we have to go through the boring safeguarding stuff, it's the rules.'" |

This is part of the problem. Friends, for as long as we see safeguarding as a chore and some kind of 'necessary evil' we will continue to allow darkness to grow in the home of light and the hope we are called to offer to a lost world will wither and die. Safeguarding is not something to be seen as a hoop through which to jump but instead an opportunity for fulfilling the Mission of God.

We, quite rightly, get excited about #NewRevs, Fresh Expressions, Messy Church as proof of new life and growth but do not talk of Safeguarding in the same terms... This must change. We need to see how safeguarding is at the heart of mission for it is only when sheep feel safe that they will give birth to lambs. Only when the church is a safe place to grow will the flock increase."`2


How does this affect St Paul's?

| | | |
| --- | --- | --- |
| • | | You should know that Safeguarding continues to be your Vicar's top pastoral priority |
| • | | While the Vicar has statutory obligations, from the above you will note that 'Safeguarding is everyone's responsibility'. |
| • | | Many of our Church members have already completed face to face and online training, including that which embraces a wider group of people in our church than hitherto. While this is mandatory for some, this should not be seen as a top-down initiative but a welcome and valuable resource to help us all to do Safeguarding from the 'bottom up' |
| • | | I am therefore asking everyone to own this important process: to cooperation with our Parish Safeguarding Officer, and take willing and proactive responsibility for their own training and be willing to help others in our church who may need assistance in completing theirs. |
Fr Kevin.

1 Report by the National Safeguarding Committee 2018 GS2092
2 The Reverend Andrew Dotchin ; https://suffolkvicar.wordpress.com/2018/07/07/safeguarding-should-not-be-a-chore-but-part-of-the-mission-of-god/