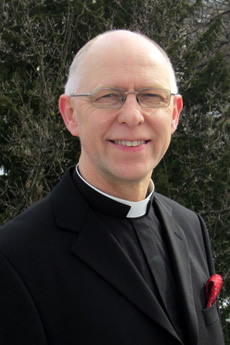 Be ready at all times…
Dear Friends,

| | | |
| --- | --- | --- |
| | | For everything there is a season, and a time for every matter under heaven. |
Many of you will recognize this famous verse from the writer of Ecclesiastes, noted for his pithy and wise observations on life and the human condition. It was popularized in the song Turn! Turn! Turn! by Peter Seeger in the late 1950s, (which I don't remember!) and became a hit song in 1965, which I do.

Although an excellent observation on the experience of the human life cycle it needs to be set against the words of St Paul to Timothy, a young leader in the primitive Church, encouraging him to be prepared, whether the time is favourable or not to "be ready in season and out of season".

St Peter writing to all members of the persecuted Church said:
But have reverence for Christ in your hearts, and honour him as Lord. Be ready at all times to answer anyone who asks you to explain the hope you have in you, but do it with gentleness and respect.

I Peter 3.14-16

This is for every Christian, not just the clergy or readers. We are all to be ready to share our faith however simple or inadequate we feel, simply, graciously, spontaneously and naturally.

You might ask, "Don't I need a degree in theology to do this?" No, actually supposed academic cleverness can sometimes get in the way.

You might respond, "But I don't have all the answers to other people's difficult questions." Sure, but you don't need to and actually none of us have! If we all waited until we did have the answers, nothing would ever happen! Moreover, as I said in a recent address, religious people who appear to have got God and life taped, can be a real turn-off for many people. My personal experience is that someone humbly sharing with me what their faith means to them, coupled with an honesty about their struggles and the things they don't yet understand, has usually been far more powerful, convincing and helpful to me, than another person who has made crude attempts to give me pat theological answers to difficult questions.

So we are all in this together and we need to be ready, both in season and out of season, to share our faith and invite others to meet Jesus.

As it happens, with many other churches, we are entering a new season: a Season of Invitation - a series of services and events to which we may invite our friends, neighbours and relations - beginning with Back to Church Sunday on the 24th September; Invitation cards have been produced to give out to friends and a prayer card to help us pray for those who we will invite will be available from the beginning of September.

The following week (1st October) we celebrate our Harvest Thanksgiving. In November there is the opportunity to invite those who have lost loved ones to our All Souls Service; then Advent, Christmas and Candlemas Carol Services follow – always popular and events to which friends, neighbours and family so often enjoy.

For those of us who still feel nervous or diffident about sharing our faith even on a simple level, help is at hand. During October on Thursday evenings we will be running a short course called Faith Pictures. This free course has been run very successfully in many different churches and contexts and at our PCC away day in June, members tried out the material and were keen for it to be made more widely available to our congregation.

So let's all "be ready at all times to answer anyone who asks us to explain the hope we have in us".

With love and prayers,

Fr Kevin.